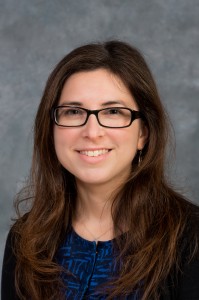 I am a licensed naturopathic doctor practicing primary care family medicine. I am a recent graduate of Bastyr University in Kenmore, WA.
I've always been interested in pursuing a career in medicine and learned about naturopathic medicine during my undergraduate studies at Bastyr where I completed my bachelor of science degree in botanical medicine. I appreciated that botanical medicine could be accessible to all and allowed people to be active in their own healthcare. I believe that there is benefit to a person's health when they are involved in their own care.
My approach to helping my patients involves taking their lifestyle, diet, social connections, and emotional health into consideration because these aspects of a person's life contribute to their health and wellbeing. My individualized treatment plans include utilizing botanical medicine, vitamin and mineral supplementation, nutritional and lifestyle counseling, and hydrotherapy with a focus on preventive medicine.
My clinical interests include anxiety, depression, sleep issues, hormonal imbalances, and digestive disorders.
I am a member of the Washington Association of Naturopathic Physicians and the American Association of Naturopathic Physicians.
My personal interests include spending time with family and friends, reading, and enjoying the outdoors at Lake Crescent or along the Olympic Discovery Trail. I grew up in Port Angeles and reside in Sequim, WA.