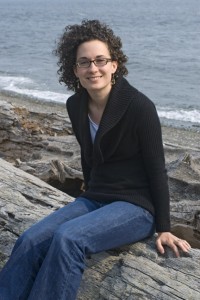 Welcome, I'm Dr. Janelle Doolittle. My practice is located on the Olympic peninsula in Port Angeles, Washington. I provide natural care for the whole family but have an emphasis in women's medicine and pediatrics. Naturopathic doctors treat a variety of health conditions, both acute and chronic in nature with centuries old natural therapies as well as cutting edge diagnosis and treatment.
My approach to health and healing is to establish the building blocks to health and to focus on the removal of obstacles to cure. I believe strongly in preventative medicine that's focused on good nutrition with a lifestyle that's supportive to health. I provide annual exams for men, women, and children including necessary screening tests.
I use nutrition, orthomolecular medicine, botanical medicine, hydrotherapy, homeopathy, craniosacral and visceral manipulation, as well as other therapies to help patients heal.
My goal is to help you create optimal health and to be an active and engaged participant in your healing process. I create individualized treatment plans focused on a detailed history, necessary labs, your specific needs and personal health goals.
I look forward to engaging with you in your wellness journey.